Safe, Painless Treatment For Varicose Veins
Endovenous Treatment with Radiofrequency Vein Ablation – As Seen On Channel 7 News
Do you suffer from aching or throbbing pain in your legs, skin discolouration or inflammation in the veins? We can help.
Varicose vein treatment used to require invasive, painful surgery and weeks of recovery time. It's no wonder that people avoided treating their varicose veins.
Now, Advanced Vascular is proud to offer endovenous treatment with Radiofrequency Ablation, a minimally invasive way to remove unwanted varicose veins. Endovenous Laser Treatment directs heat or light into the unwanted veins, redirecting blood flow to healthy veins.
Are you a candidate for this breakthrough vein treatment? Call 1300 482 728 to find out!
EVT is performed under general or local anaesthesia at one of our 6 convenient Brisbane area locations and has been approved by Medicare as well as most private health funds. Most people report little to no pain associated with endovenous laser therapy treatment, in fact often the only sensation that is felt is a slight poke from the small needle during the delivery of anesthetic to the leg!
No Pain, No Downtime, No More Varicose Veins
The many benefits of EVT include:
Quick treatment
Minimally invasive
Virtually painless
Effective
No surgery required
Immediate return to normal activities
Is Radiofrequency Vein Ablation Therapy Right For You? Find Out – Book Your Consultation Now
You're In Good Hands At Advanced Vascular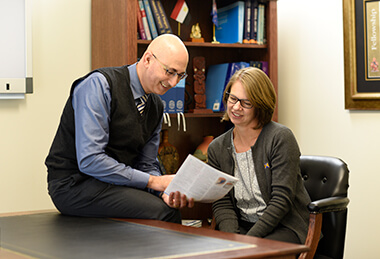 Dr. Maged Aziz is a highly trained vascular surgeon. A Fellow of the Royal Australasian College of Surgeons (FRACS), he holds credentials from Egypt, New Zealand and Australia.
Dr Aziz prides himself on offering accurate and honest assessments, which means providing you with the best treatment plan available for your specific needs.
A Medicare-Covered Service
EVT is an approved Medicare service and is covered by most private health funds.
Are you concerned about varicose veins? Dr. Aziz can help.
Get back to your life with the help of Advanced Vascular – call 1300 482 728 now!
Are You A Candidate for EVT Varicose VEIN Treatment?
Discover if you're a candidate for endovenous vein therapy with Dr Aziz by booking your appointment with us today. He'll carefully review your health history and make his suggestions based on an in-depth review of his findings. Get started today!

Endovenous Treatment Brisbane | 6 Convenient Locations | Advanced Vascular | 1300 482 728