Non-surgical Varicose Vein Options at Advanced Vascular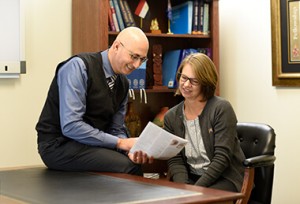 Dr Aziz is proud to offer patients custom, cutting edge vascular therapy for their every need. Below are some of our advanced offerings that we invite you to learn more about.
It's important you make informed choices when it comes to your vascular health. There are surgical and non-surgical varicose veins treatments available. Most patients will be able to opt for minimally invasive treatments that can be performed at our varicose vein clinic, and which require minimal recovery time.
Many modern varicose veins treatments allow you to return to your normal activities within a few days. Dr Aziz and team are proud to offer these safe and advanced new techniques.
Non-surgical Varicose Veins Options
Radiofrequency or Laser

Radiofrequency Laser and laser vein ablation are two forms of similar endovenous treatment (EVT). During these minimally invasive procedures, the doctor inserts a tiny catheter into the diseased vein. This catheter uses either radiofrequency energy or laser to deliver controlled heat or light. This shrinks the walls of the diseased vein, closing it permanently. EVT requires local or general anaesthetic, and may require an overnight stay and several days' recovery.

VenaSeal

is a minimally invasive procedure where the doctor injects a type of glue to close diseased veins. VenaSeal treatments can be performed at our varicose vein clinic under local anaesthetic, so you won't need to be admitted to hospital. Minimal time off work is required, though some mild pain in the days following treatment is normal.

Injection Sclerotherapy

is a minimally invasive procedure where the doctor uses a very fine needle to inject a sclerosant – a solution designed to irritate the vein walls – into the diseased vein. This causes the vein walls to swell and close permanently. This procedure may require repeat treatments to be successful; however, it is quick to perform and usually requires no downtime.
Finding the Right Treatment for You
Doctor Maged Aziz is a varicose vein specialist experienced in a wide range of surgical and non-surgical vein dysfunction and varicose veins treatment options. To determine what options will be most effective for you, Dr Aziz will first complete a thorough medical examination, including a duplex ultrasound scan. Diagnostic imaging gives the doctor a visual map of your veins, allowing him or her to assess the function and health of your veins.
Our team tailors cost-effective varicose veins treatment plans for our patients, including those without private health insurance. Our non-surgical options negate the need for hospital admission, which means you avoid the higher costs associated with surgery.
Advanced Vascular offers payment options that are secure as well as flexible. Our interest-free payment plans allow you to begin treatment immediately, and then pay over a period of time that suits you.
Schedule Your Appointment
If you'd like to speak with Dr Aziz one on one to get a better idea of how he can help you overcome varicose veins, contact our practice directly to book your first appointment. We look forward to meeting you!

Advanced Vascular | Varicose Vein Options