Vein Diagnostic Imaging in Brisbane
Advanced Vascular provides a comprehensive array of state-of-the-art vascular or vein diagnostic imaging services, including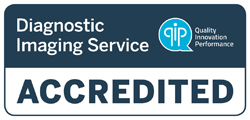 Vascular ultrasound – An assessment of blood flow through arteries and veins
Ankle-brachial index – A measurement of the risk of peripheral artery disease
Waveform analysisObservation and diagnosis of arterial insufficiency
Dedicated Attention to Your Needs
Our sophisticated diagnostic imaging enables Dr Maged Aziz (Surgeon) to personally diagnose and treat the source of your problem, as well as provide close observation and vital follow-up after surgical intervention.
As a result, our patients receive timely and efficient treatment in one location; devoted attention is delivered in a warm and professional manner. Our patients appreciate this benefit, as it eliminates the need and inconvenience for multiple appointments at different clinics.
Dr Aziz has attained double FRACS status in the world of surgical proficiency, and he is an internationally recognized expert in the field of vascular care. We invite you to visit our clinic; contact us today for a convenient booking.

Vein Diagnostic Imaging Brisbane | Advanced Vascular